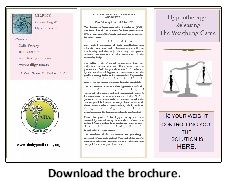 Generally, weight retention is associated with three areas: eating habits, exercise, and personal issues. Too often, diets focus on the first two and ignore the personal or psychological issues, which can lead to a self-defeating experience, if the personal issues are the primary cause of weight retention.
The Weight Release Programme recognises all three areas and is flexible and customised to suit your particular needs. Weight release is for the long term and should be viewed as making changes that are going to be maintained as part of your lifestyle rather than as an imposition on your life.
Eating Habits
Guidelines for sensible eating habits together with a hypnosis-based approach assist you in moving towards a maintainable eating style that is appropriate for you.
An important part of the hypnosis approach is the introduction of a virtual Intra Gastric Balloon (see below). In hypnosis, you receive suggestions that will assist in reducing the amount you eat and how often you eat.
Exercise
You will receive optional advice on setting up an exercise regime that is just right for you in terms of what is sensible and what is maintainable.
Personal Issues
If personal issues are associated with weight retention, they have to be tackled if weight release is going to be successful. Counselling and hypnotherapy are part of the programme and are used according to your personal requirements.
Intra Gastric Balloon
When a real Intra Gastric Balloon is fitted, it is placed in the stomach via the mouth and filled with a sterile saline solution. The balloon takes up a significant volume of the stomach and effectively reduces the amount that you can eat.